CAHU will improve its members ability to meet the health, financial and retirement security needs of all Californians through education, advocacy, legislation and professional development.
Every Californian has access to solutions for health, financial and retirement security with the services of insurance professionals.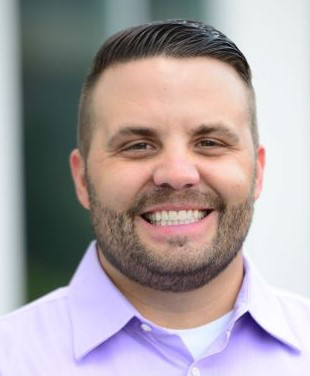 Dave Fear, Jr
President CAHU
2018 - 2019
We have a lot planned but one major focus change is coming for CAHU
2018 marks my seventh year on the California Association of Health Underwriters board and my ninth year as a member of the Board of Directors. As I begin my year as President, I feel prepared and excited to lead the largest and most well-known professional trade association for Health Insurance Professionals in the state of California. This is due to all of the great volunteers who have served before me. Chuck Rosen, Sam Smith, Pat Burns, Michael Lujan, Rick Coburn and Stephanie Burger have been great examples of selfless service and I have been able to learn a little something from each one of them from my time on the state board. I would be remiss if I didn't mention some other past CAHU presidents that provided guidance and example along the way: Linda Rose Koehler, Juan Lopez, Neil Crosby, Alan Katz and of course my dad Dave Fear Sr. Serving as the CAHU president is no easy task and I have a lot I would like to get done.
With the experience gained and lessons learned over the years, I would like to make the focus of the board be to help the Local Chapters succeed!
In my opinion, CAHU is the best run state chapter in the country, and the suitcases full of awards brought back from the NAHU Annual Convention in Kansas City confirms that. CAHU needs to keep doing what it currently does to guarantee similar results when we host the NAHU Annual Convention in San Diego in 2019. Our volunteer leaders will continue to be recognized as the best in the country and many of our local chapters will continue to be recognized as Pacesetters for other associations of Health Insurance Professionals across the country.
In addition, be aware that CAHU will continue to protect our members by putting forth countless hours advocating our interests legislatively. This is the number one reason most Health Insurance Professionals join CAHU and its stellar record of legislative successes will continue.
This year and in the future, members will see a focused board finding solutions, implementing plans, and taking action that help grow the value of its 13 local chapters throughout the state. It is our belief that more needs to be done to support the local chapters.
The value of membership in our association is best seen on the local chapter level. Whether that is reporting the happenings in the State Capital, providing quality programs of industry information or getting together to network and explore new products and services, CAHU will only succeed if its 13 local chapters are excelling. You will see a deliberate and coordinated effort from the board to make that happen.
We are committed to work towards the following big goals:
CAHU will exceed our members' expectations
Health Insurance Professionals will view membership in CAHU as essential
CAHU will be known as a leader in advocacy, industry and public policy forums
I look forward to this year and any challenges it brings. I am confident that the right people who have the vision and the will to work are serving on the board with me. Together with you, we will accomplish big things.
Sincerely,
Dave Fear Jr.