CAHU will improve its members ability to meet the health, financial and retirement security needs of all Californians through education, advocacy, legislation and professional development.
Every Californian has access to solutions for health, financial and retirement needs, through services provided by insurance professionals.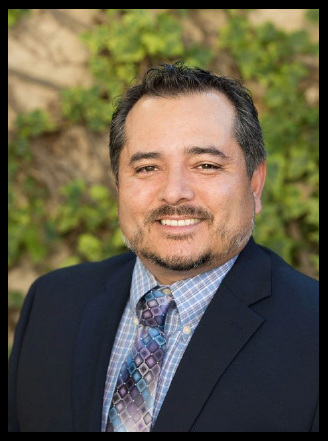 Brad Davis
President, CAHU
2021-2022
December, 2021
It's a New Year and a new CAHU … literally. In November your CAHU board of directors voted to change our name to CAHIP: California Agents and Health Insurance Professionals. We will still be CAHU in our corporate bylaws and maintain our status under the NAHU corporate structure, and most of our local chapters will maintain their AHU nomenclature for now. We simply voted to file a DBA for the aforementioned fictitious business name and will begin to build our brand around it. After the motion passed, your board of directors collectively clapped and cheered—exciting times!
Changing our name to be a more modern representation of our membership is at least 5 years in the making, when some of our members made a failed motion at the NAHU annual convention. Although the motion failed, our resolve never did. NAHU CEO & Executive Vice President, Jane Trautwein, contacted our leadership shortly after that convention and gave us the idea to file a "Doing Business As" if we wanted to re-brand. We polled our membership in 2019 and over 70% voted in favor of a new name and a new brand. During a membership discussion at Capitol Summit, most of our members agreed that "Underwriter" was an antiquated term for who we are and is confusing for our external stakeholders. We almost changed our name to "Meta", but somebody else took that before we could act. Please be on the lookout as we introduce our new branding slowly at first, followed by a full marketing campaign.
Here's what else we have in store for 2022 and beyond:
Public Affairs professional. Several years ago we voted to raise the membership dues so we could hire a professional to help us with our internal communications and external branding. We are in the final stages of making this a reality. This will help organize our entire board around a unified marketing strategy to communicate with you and the rest of the world about all the amazing things we do—as individual members and as a collective group.
Mentorship program. Under the leadership of VCAHU member Tim Kanter, the CAHU Foundation will oversee and connect our wise elders with neophytes to share decades of knowledge and experience with "up and comers." Shaping a new agent into a full health insurance professional helps ensure the success of newer members, while giving our legacy members the opportunity invest in the future of our industry. If you are interested in becoming a mentor or applying to get mentored, please visit: https://cahufoundation.org/mentor/
QR Code for CAHUPAC. Have you ever wanted to give money to our state PAC but found the application cumbersome? You're not alone. SDAHU member Craig Gussin brings the 21st century to us by introducing a Rorschach drawing that you can apparently point your phone at and go to the newly revamped www.CAHUPAC.org to make a donation.
RECENT EVENTS
It was great to join President Elect, Sue Wakamoto Lee and CAHU's Legislative Advocate, Faith Borges at the California GOP Holiday Bash. We had the opportunity to chat with our state's majority leaders about all the ways we are helping their constituents. While this event was partisan, CAHU's PAC is not. A few weeks prior we had the opportunity meet with and contribute to several democratic leaders from Orange County that were eager to learn more about the work of agents in their community this open enrollment season. We support and contribute to every elected official that is willing to engage and support the role of agents and the work we do for our clients- their constituents.