CAHU will improve its members ability to meet the health, financial and retirement security needs of all Californians through education, advocacy, legislation and professional development.
Every Californian has access to solutions for health, financial and retirement needs, through services provided by insurance professionals.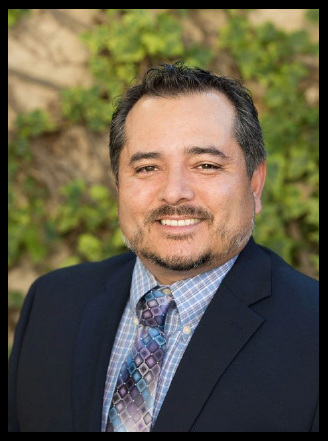 Brad Davis
President, CAHU
2021-2022
july, 2021
"I do not think the measure of a civilization is how tall its buildings of concrete are, but rather how well its people have learned to relate to their environment and fellow man." -Sun Bear, Chippewa (Ojibwa)
Thank you for reading this first sentence. I hope you read each one and do not skip the parts in between the beginning and the end—the middle journey, for me, is always the best part. Thank you for taking some time to check in with your CAHU family; we miss you.
It has been over a year since most of us have physically connected with each other. It has been a long year of sending our Zoom Avatars to a meet up rather than our whole selves. A year where the days felt like weeks and the weeks felt like an afternoon. Time passes differently when we lack varied human exchanges to mark the milestones or forego travelling expeditions to geographically catalogue our comings and goings. For me, it seemed like a series of todays with fuzzy yesterdays and no tomorrows. Snap your fingers if you think "the eternal now" is overrated.
For CAHU, the year spent apart from physically interacting with our colleagues brought many opportunities for us to experiment with connections in a whole new way. Sometimes those experiments flopped and sometimes they opened minds and doors to a series of new possibilities. We figured out how to have symposiums, lobby days, professional development, and fresh content delivered to a virtual audience that was multi-talking and hardly focused. Even though it was technically easier and financially beneficial to be virtual, it was mentally harder and socially expensive to put things together without a full and sustained human audience connection.
The same sense of trial and error was likely true for most of you running a business with employees, meeting with your clients, schooling your kids, or maintaining family and friendships. The decades of relationship building in the past allowed for us to get through a year of quarantine, but we need to nourish our souls with new physical experiences if we want to prosper and flourish in the future. I am simultaneously thankful for the experience and delighted it is over; onward and upward!
My goal for CAHU in the coming year is simple: to make CAHU a place to belong and a place to become. We have a rich history as an association where the most ethical and professional insurance agents pay annual or monthly dues to belong to our club. Once you are in the club, you get to participate and contribute on a whole new level—a level that allows you to become a better person and a better agent. And as our members become better, our entire industry gets better, and we become the voice of reason and expertise in a world that runs on a deficit of both. CAHU needs you and the world needs us.
Summer is traditionally a time of respite, retreat, and reflection. I encourage you to take full advantage of the season and get the rest you need. When the time is right, venture out of your concrete buildings and start relating with your fellow people again. I look forward to a tomorrow when I can reconnect with all of you, in person, as a CAHU family. That day is coming very soon to a local chapter near you. Let us belong and become together!