Going Virtual
The world is shifting rapidly in terms of how we engage with each other, our members, and beyond. We've developed a collection of tools and tips meant to help our local chapter leaders make this critical pivot successfully. We plan to add more resources going forward, so check back for more training, guidelines, and templates. And... if you have an idea, let us know!
Resources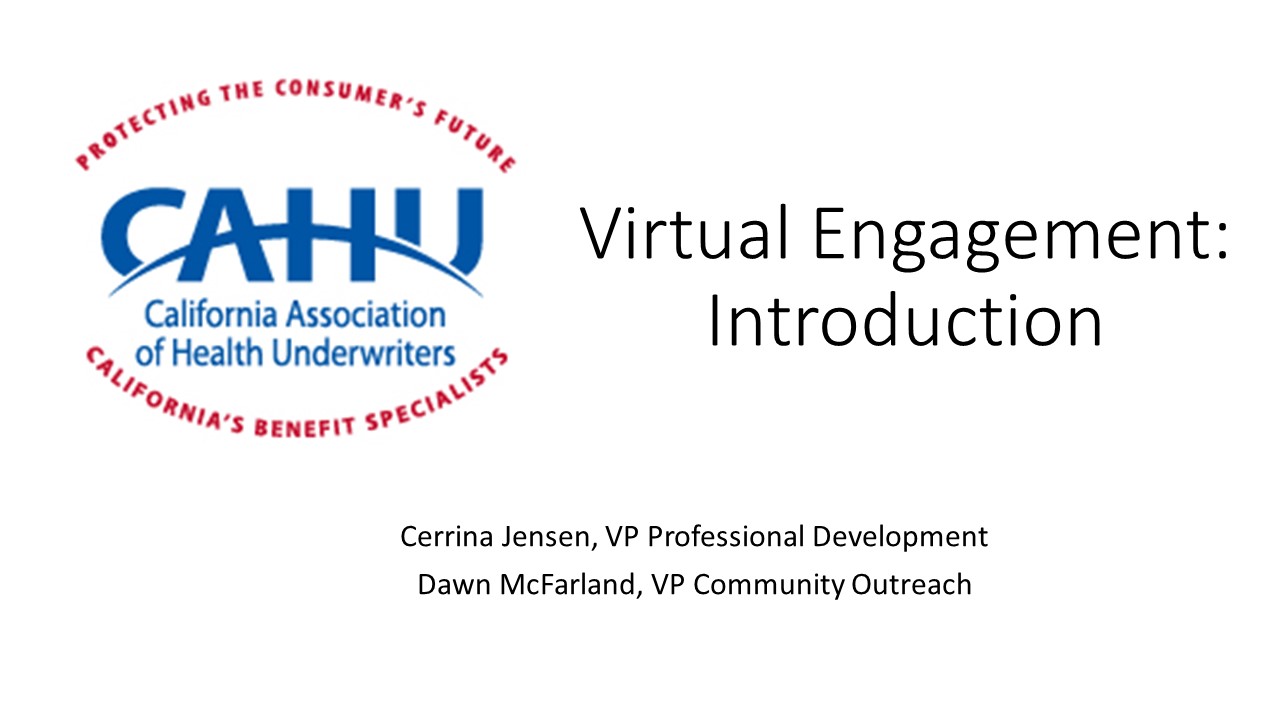 Date: April 24, 2020
Introduction to CAHU's new Virtuality Project
Join CAHU Executive Board Members Cerrina Jensen and Dawn McFarland as they discuss the current pandemic's effect on how chapters engage with members and other stakeholders. This introduction to CAHU's new Virtuality Project touches on how to become more digital and accessible, navigating beyond your comfort zone, and making good use of the enormous opportunity the urgent need presents us to innovate our engagement model and revenue streams.
| CAHU Members Only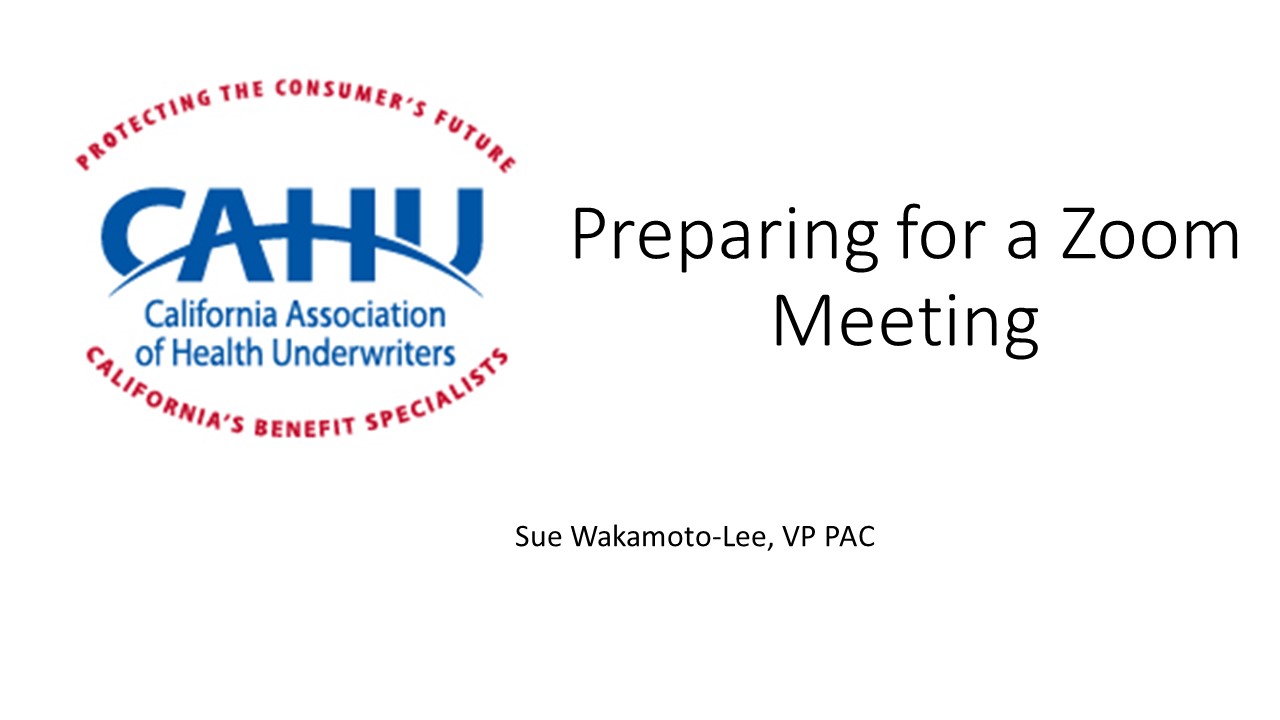 Date: April 24, 2020
Preparing to Host a Zoom Meeting
Join CAHU Executive Board Member Sue Wakamoto-Lee for a quick training tutorial focused on the mechanics of successfully hosting a Zoom meeting. Sue will cover technical details including cameras, mics, audio & visual options, and helpful do's and don'ts to help accelerate your learning curve.
| CAHU Members Only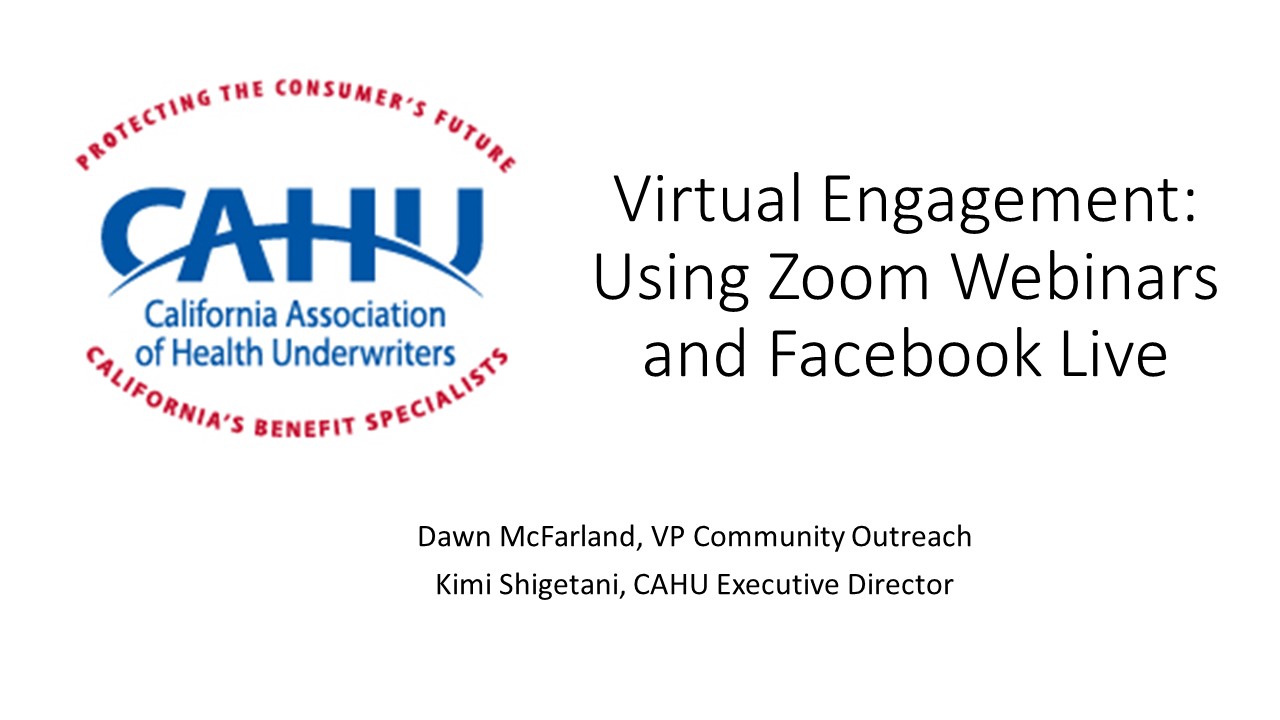 Date: April 24, 2020
Connecting a Zoom Webinar to Facebook Live
Join CAHU Executive Board Member Dawn McFarland and Executive Director Kimi Shigetani for a step by step demo tutorial where they will walk you through the steps to setting up an event such as the virtual preview of CAHU Women's Leadership Summit presented in March, 2020. You'll learn each step, best practices, and key troubleshooting tips.
| CAHU Members Only

Date: April 24, 2020
How to Set Up Video Conferencing
AgencyBloc Marketing Content Specialist Allison Babberl breaks down all the important details in a comprehensive, easy to follow overview of tools, pro's and con's, and tips for success and best practices. Many thanks to our friends at AgencyBloc, a CAHU Partner, for this excellent overview, which we have shared with permission.
| CAHU Members Only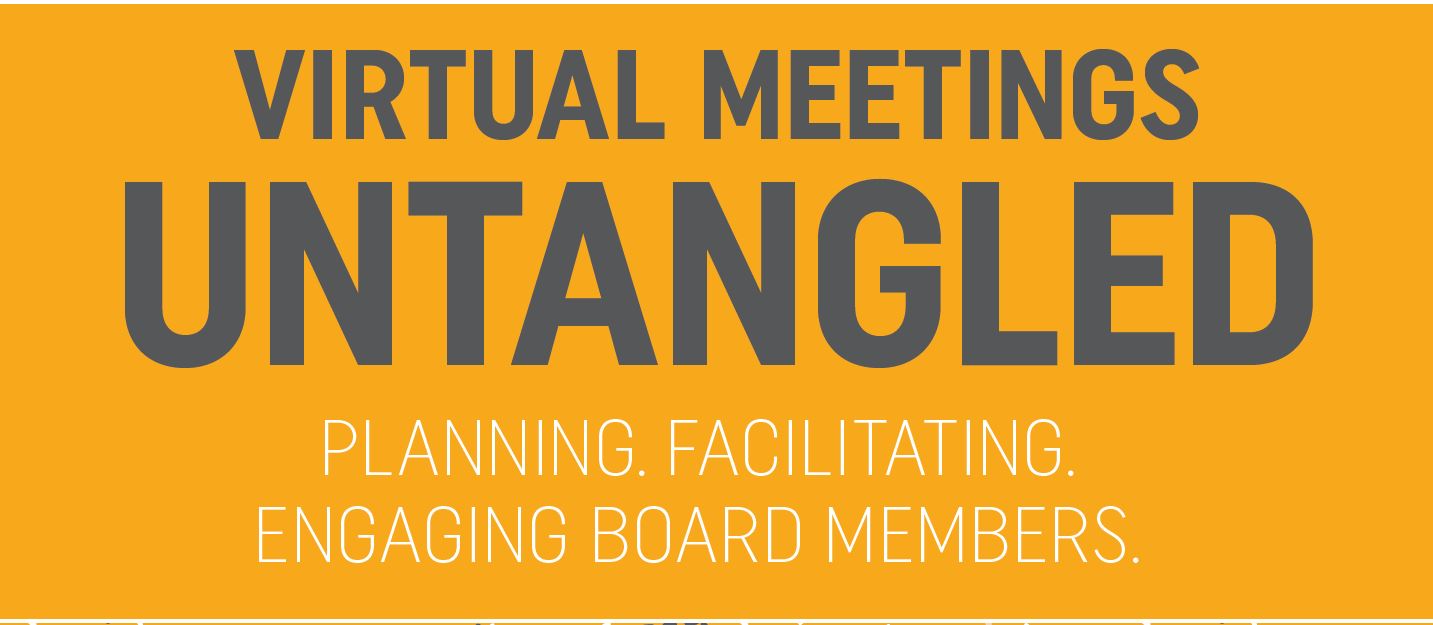 Date: May 5, 2020
Virtual Meetings Untangled
Big thanks to Ellen Hirzy and BoardSource for this ebook, "Virtual Meetings Untangled – Planning. Facilitating. Engaging Board Members."
| CAHU Members Only